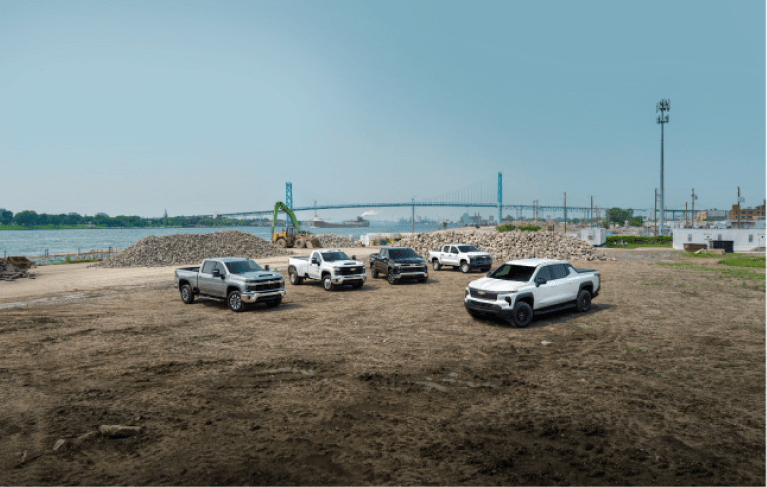 Schedule Service
Make an appointment to have your car serviced by our team!
Apply For Financing
Apply online using our quick credit application to get started.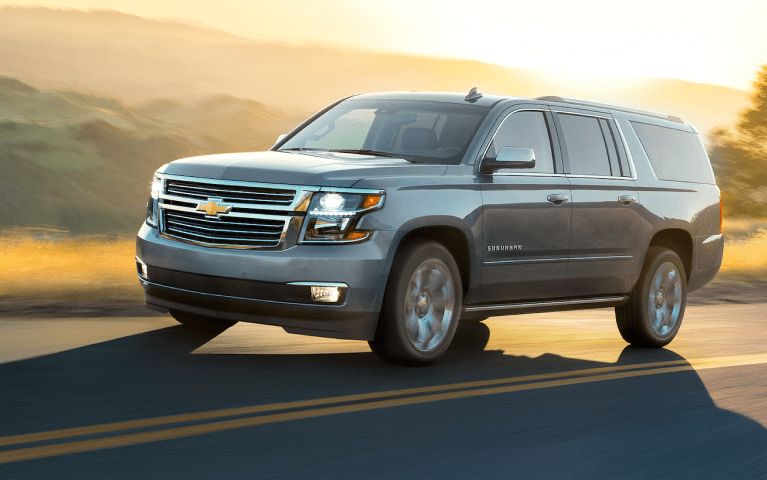 What is My Car Worth?
Get an online quote from Step One Chevrolet for your pre-owned vehicle.
New Chevy Dealership in Birmingham, AL
Welcome to Step One Chevrolet
As your committed Chevrolet dealership near Birmingham, we pride ourselves on offering Bessemer, Birmingham, Tuscaloosa, and the surrounding areas exceptional new Chevy cars, equipped with a wide variety of trims and advanced features. Whether you're shopping for popular classics like the Chevy Camaro, Chevy Silverado 1500, or another model, our inventory is fully stocked giving you a wide variety of options. If you're in need of one of our all-terrain powerhouse Chevy trucks like the Chevy Silverado 2500 HD or looking for adventure in one of our Chevy SUVs like the Chevy Trailblazer, we have what you're looking for! Our team of experts at Step One Chevrolet is ready to help you find the new car of your dreams. Browse our new Chevy inventory today!
Used Car Dealer in Birmingham, AL
Quality is important when purchasing a used car, but so is reliability! Our team at Step One Chevrolet makes sure you know your used car's history, past ownership, and overall vehicle performance. We offer dependable used cars from a variety of models, trims, and prices to accommodate everybody. Honesty is the core of reliability which is why you can access the CarFax history report for your used car at any time on our website. Not only does each car come equipped with a CarFax report, but we offer more assurance by also supplying certified pre-owned cars with low mileage and outstanding warranties from the original in-service date, all to give you the ultimate peace of mind on the road. Stop by to sit down with one of our knowledgeable sales members, or give us a call today!
Chevy Financing and Credit Assistance in Birmingham
Purchasing a new or used car is exciting, but finances can add extra stress to the process. Our Chevy finance experts at Step One Chevrolet want to eliminate your stress by offering a variety of financing options for you. We don't want our customers feeling overwhelmed or discouraged because of financial restraints. That is why we offer current specials, owner benefits, service offers, and much more! If you don't have time to visit us, utilize our quick and easy online tools like the Value Your Trade form and Finance Application to get pre-approved from the comfort of your home! Regardless of your budget, we think you deserve to get the car of your dreams. Contact our Finance Center for consultations and details, or simply drop by if you're in the area. We look forward to seeing you!
Chevy Service and Parts Center in Birmingham, AL
Once you have secured the car of your dreams, don't forget to bring it to our Chevy Service Department for annual routine maintenance, like oil changes, tire rotations, and more! You can schedule service online with our certified technicians or order genuine Chevrolet parts easily through our parts center. We promise to help you maintain your vehicle and keep it looking great with up-to-date checks, routine maintenance, or body repairs. Order the part or accessory you need to enhance your ride or give us a call today!
All Models
Cars
| Bolt EV | Camaro | Corvette | Malibu |
Trucks
| Silverado | Silverado HD | Colorado | 2500 HD | 3500 HD | 4500 HD | 5500 HD | 6500 HD | Commercial |
SUVs
| Tahoe | Trailblazer | Blazer | Traverse | Trax | Suburban | Equinox |
Step One Chevrolet Serving the Surrounding Cities
| Brookwood | Helena | Tuscaloosa | Pelham |
---
Ask A Question
Our Reviews
Herman and Scott took really good care of us. We told them what we wanted and they did their best to get us in 2 brand new Silverados. Believe me, we are very happy with our new trucks and proud to have them. Thankyou so much to Herman and all of the people who helped us with such a large purchase. We will be return customers. Tammy and Steve
Approved and a vehicle guaranteed to be drive away in same day with low mileage
Customer service is excellent
Henry is the best!! Go see him if you are looking for a new vehicle!
I recently purchased a vehicle from PREMIER CHEVROLET. (STEP ONE AUTOMOTIVE GROUP). Staff was as Happy as I was.They were courteous and very helpful. Made my day. Thank You.
Great Dealership, excellent experience., Great employees and service was outstanding, Lonnie Reasons excellent communication,thanks.
Larry my service rep was nice and efficient
I've always had great service there. The folks working there and friendly and have always strived to get my truck serviced quickly. I appreciate the worksheet do and their great attitudes.
The entire process was perfect. The employees at Step One made this purchase flawless. From the paperwork to picking me up at the airport as this was a fly in and drive out.Thanks again to the crew and Herman Wallace. I will not hesitate to purchase a vehicle from Step One again!
Everyone was so nice and friendly. I love my new car. The whole experience was awesome!
The sales rep was patient and did not harass me with phone calls and text messages.
Alan was professional, friendly, and well informed about the present inventory of trucks. Found a vehicle that meet my needs and the entire process was smooth. Thanks
Mr. Henry was a pleasure to deal with. Car buying usually gives me anxiety but not this time! I would highly recommend him.
Lonnie was extremely resourceful and helpful. The staff went above and beyond in helping me find my car. I highly recommend Step One Chevrolet.
Mr Wallace was friendly, knowledgeable, and caring. All the staff worked together with each customer. The service was very different from any experience I have had at a dealership. I would recommend everyone give them a chance to meet your needs before you purchase your next vehicle.
Got a great deal bought 2 silverados the same day thanks to Herman and Scott for working with us, Happy Customers!!
Everyone was very helpful and friendly. Entire process was smooth and easy and I love my new car. Special thanks to Shirley for jumping right on everything and making sure that my experience was the best
Henry Corley and his finance team were complete professionals in getting me the best deal possible, I drove 2 hours from out of state to pick up the truck I found that I was interested in. Quick and seamless process, would 1000% recommend to anyone searching for a new vehicle.
Very professional and nice
Great place to do business with! Drove 2 hours from Mississippi to make a deal on a new truck that I saw online, when I called to inquire I was quickly helped by Henry and his team of professionals who put together a deal I couldn't refuse! Would 1000% recommend, smooth and easy process buying here.
A great place to purchase a vehicle! The staff are very friendly and helpful!
The rating by far is only for Trey Hill and Henry. My husband and I purchased a 2017 black Tahoe from them. Henry was great and courtesy. Trey was also courteous and respectful. Seeing from the comments some issues are still the same. Me or my husband did not care for the management or financial men. There attitudes were terrible and ugly. Management definitely needs to step up at this place. It doesn't seem like they are used to doing much business. We came in on a Saturday with two young kids and I'm pregnant also. Well from the beginning if they did not have the proper banks for people with great credit our credit should of never been ran there in the first place. We walked away with a 5.7 interest rate from our local bank and they offered a 18 percent interest rate. We could of easily been told from the beginning they did not have the proper banks in place for a vehicle over 100k miles, but instead majority of our time was wasted with them going back and forth. There was a lady to the left of Henry who noticed we were there at lunch time with two little kids. She brought them a sandwich and chips knowing we would be there a while. She really needs to be recognized for being selfless. Thank you so much for your sweet act of kindness. Also, we were told by the manager after we told them we would just go through our local bank that they would hold the Tahoe mark it as sold. Then put gas in it for Monday and get it cleaned up since this is when we were planning on returning. We return Monday we were in a rush because I've been having appointments due to pregnancy related issues. I had one appointment I had to make that afternoon. The Finanical guy was really rude and had a terrible personality making comments about y'all are just ready to rush out. Yes, we were we were there majority of Saturday and completed all paperwork up until that time that we could. I did not care for his attitude or smart comments he kept making. If we weren't looking for a Tahoe for a while and hadn't been extremely picky on one. We would of easily left this sitting in the lot due to the unprofessionalism at this place. Even the financial guys attitude toward Henry was terrible. My husband and I were both ready to leave with seeing the arguments and attitudes of grown men. Lastly we told them we would arrive around 1:15. They knew the bank had been in contact with them for the vehicle. We got there around 1:30 due to traffic. Gas had still not been put in the vehicle and it did not look like it had been cleaned at all. It was in the same condition from Saturday when we last drove it, which keeping your word as company says a lot about how business is done. Again we are rushing for an appointment to leave. Henry says well I will just follow you to to the gas station to fill it up. Okay, we were both frustrated but did that. He doesn't completely fill it up. He puts around 45 dollars in the tank. We could of just filled it up and left on our own without the hassle. Where we live this would of never happen everything would of been done as promised already. This is why I just assume they aren't use to a high amount of business at this dealership.
Get Directions To Our Dealership